GOLD JEWELRY, GOLD RINGS, GOLD FINDINGS
---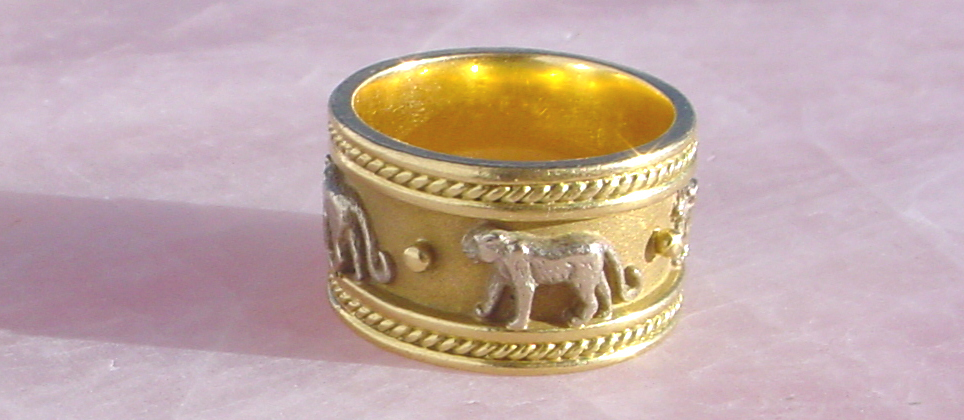 L103
A Unique 18K Gold Jaguar Ring. Makes one feel right at home, as king or queen.
13.7 grams (18.2mm) Size 8 excellent condition.
$ SOLD
---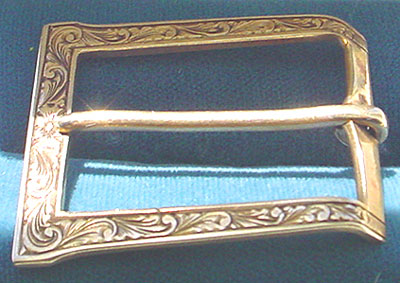 G101
Beautiful 14K Gold Belt Buckle measuring 1.25" x 1.75" weighing 16.1 grams, could be Danecraft.
$1,145.00
---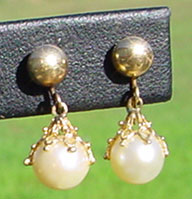 G102
Screw Back 14k Gold Pearl Earrings
$75.00
---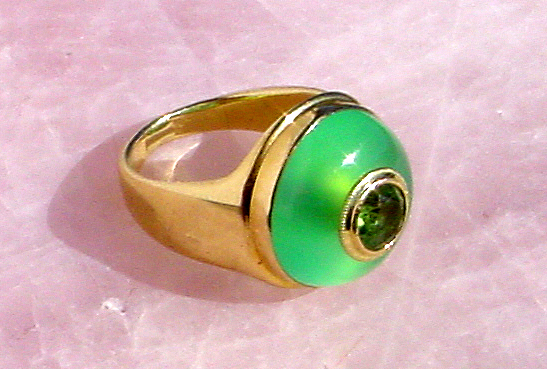 S712
14K Gold Apple Green Chalcedony Ring
1.5cm chalcedony cabochon with faceted 1.25cm Moldavite stone set in gold.
Moldavite is a tektite formed over 15,000,000 years ago.
$ SOLD
---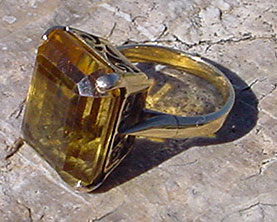 S713
10 carat faceted Citrine set in 14K Gold.
The setting is a beautiful worked gold crown.
Citrine is the merchants stone.
$ 225.00
---
S714
Lilac Chalcedony Cabochon set in heavy 14K gold crown setting with four diamonds.
Chalcedony is the stone for peace and stability. This is a beautiful ring.
$ SOLD
---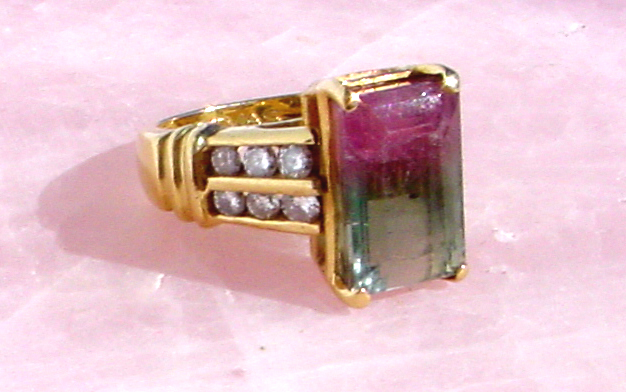 S715
Beautiful Watermelon Tourmaline Faceted Gemstone set in 14K Gold with 12 Diamonds inscribed "Merry Xmas 1996".
$595.00
---