BEAD NECKLACES
Beautiful vintage and collectible crystal beads, unusual designs
---

S48
Lovely blue and green crystal necklace and clip earrings set. Nice 10mm
beads accented with small 3 mm crystal beads. The necklace is 15" the earrings 3/4".
SOLD
---
S41
A beautiful heavy black crystal bead necklace. Average bead size is 12 mm,
the necklace is 25", with gold metal clasp.
$65.00
---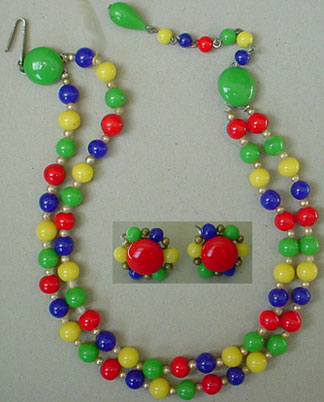 S354
Colorful 2 strand choker with screw back earrings.
$45.00
---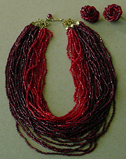 S49
Neat red seed bead necklace and clip earrings. Necklace is 18" the earrings are 1".
SOLD
---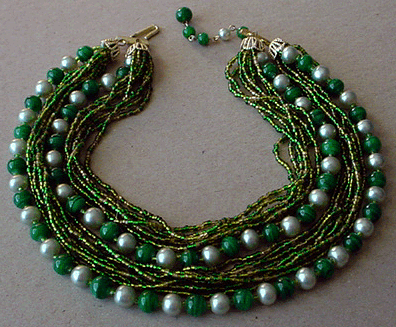 S50
Green seed beads with faux jade and faux pearl beads. Necklace is 17"
with gold medal clasp.
$39.00
---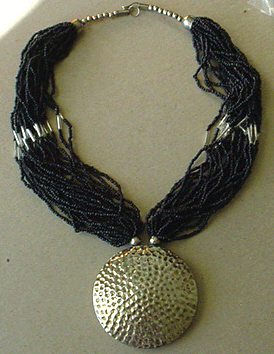 S60
Ethnic looking bead and medallion necklace. Black seed beads accented with
clear tube beads, a silver medal medallion hangs from the 22"necklace.
$39.00
---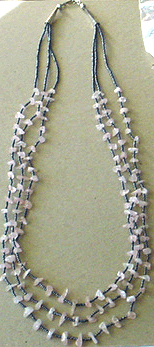 S59
Southwest necklace with rose quartz and black seed beads. The necklace is 28", closes
with a silver hook.
$25.00
---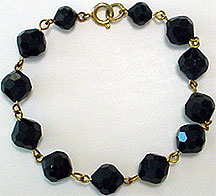 SB900
Very nice 10mm bead 7.5" long bracelet.
$15.00
---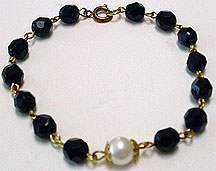 SB901
Real 8mm pearl bracelet accented with black beads, 7" long. Very nice.
$24.00
---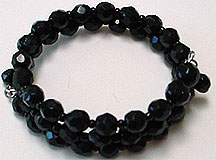 SB904
Very nice vintage black bead coil bracelet.
$20.00
---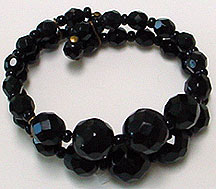 SB903
Nice vintage wire 8" bracelet.
$24.00
---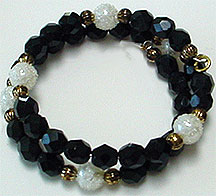 SB902
Beautiful 8mm beads on coil bracelet.
$24.00
---
BEAD JEWELRY PAGE 1 2 3 4 5 6 7 8 9 10
White Glass Bead Jewelry • Plastic Bead Jewelry
---