20th Rock Shop Anniversary 2004-2023
"Rock Candy Sticks"

Petrified Wood, Mineral, Fossil, Rock Shop, specializing in Utah's
collector rocks & petrified woods. Located in the Grand Staircase
Escalante National Monument, one mile west of Escalante off Scenic
Byway12 below the Escalante Petrified Forest State Park & Campground.
Look for the Escalante Rock Shop signs on highway 12 for directions.
1075 N. Reservoir Rd • Escalante, Utah 84726

Email • Phone 435-826-4796 (leave message) • Wholesale
OPEN
Daily hours: No set hours - normally 11 am to 5 pm
Closed: unscheduled closings - lunch, business appts.
Best to call ahead and schedule an appointment.

Pets, unattended small children & firearms are not
allowed on the property. Thank you.
---
Click Links for specimen sales pages













Collector Petrified woods including (fossil fern, palm, extinct cycad, conifer, other),
agates, jaspers, dinosaur bone, coprolite, cabochons, moqui marbles, thundereggs,
obsidian, variscite, geodes, marble, wonderstone, jade, rough, cut & polished slabs,
tumbled stones, fossils, gastroliths, minerals, crystals, semi-precious & gem stones.
---
20th Anniversary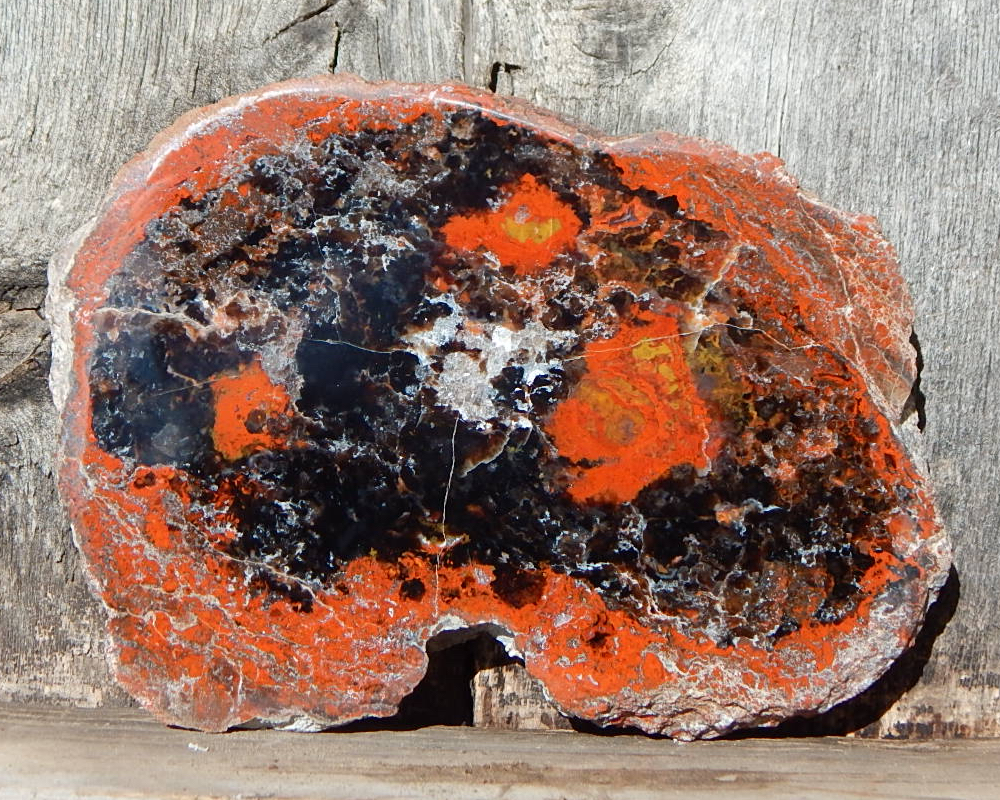 ---
Rock Shop Customer Comments, more on google.

"The petrified wood made it home in great shape.
Robin is thrilled with it and has received lots of compliments."
"World Class rock shop." Canyons B & B customer
"Your shop lived up to my name." Jim Rock, satisfied customer
"Cool rock shop, cool adventure." B. Carlos Kieling, artist
"You were a trip and so was the rock hounding." Bill N.J.
"Best Rock Shop I've ever been to." Kelton Shears, collector
This place is "For madmen only, not for everybody." rock crazy
email
Phone 435-826-4796 - leave message


ESCALANTE ROCK SHOP IS A SECURE HTML WEBSITE
susankayjewelry.com/escalanterockshop.html
SHIPPING COSTS LOWDOWN
$ 10.40 is charged for all orders that fit into a USPS small
flat rate priority box. On orders that will not fit, a PayPal
request for additional shipping cost will be emailed to you
before order is shipped .

Return Policy: The purchaser has 3 days after receiving
item(s) to contact Escalante Rock Shop by phone or email
if notsatisfied with an item(s). Arrangements will be made
for item(s) return & refund.
Thank you for visiting the Rock Shop.

Website / Images ©2004-Present. Escalante Rock Shop • All Rights Reserved.
Website Updated August 5th 2023.